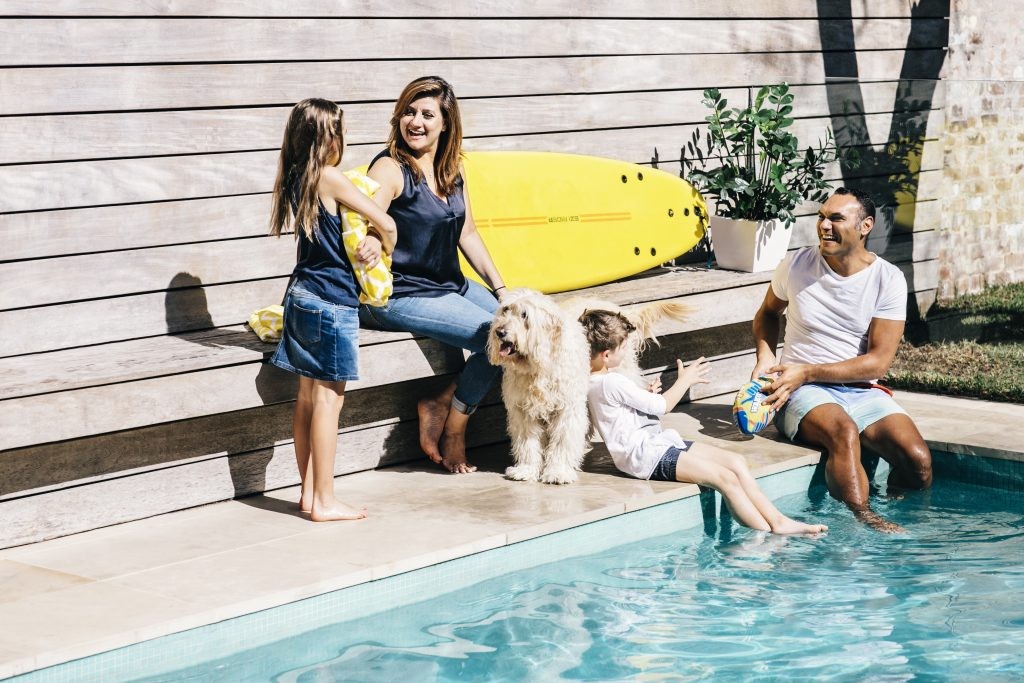 HOW TO CHOOSE THE RIGHT RENTAL PROPERTY
Whether it's your first time renting, or you're a seasoned tenant, Ray White Erskineville | Alexandria | Glebe | Surry Hills will help you find the best rental home for your budget and needs.
WE'RE HERE TO HELP!
With over 1,200 property managements in our portfolio, we have extensive experience in property matching. We're here to make this a worry-free and happy experience, so please do get in touch if you need our advice or help.
Before you start your search for a rental property, ask yourself these questions and make a note of your wish list to help keep your search on the right track.
1. What type of neighbourhood do you want?
2. Carefully consider the amount of bedrooms, bathrooms and living spaces you need.
3. Set your rental budget and enquire about a property's outgoings within your responsibility.
4. Consider your parking requirements and make sure you find out about parking arrangements for your chosen property.
5. Are you taking pets with you? Check whether your prospective landlord allows pets.
6. If you're choosing a property with a garden, or outdoor space with plants, confirm who is responsible for garden and/or plant maintenance.
7. Consider the furniture and personal items you'll be bringing into your rental home and whether it will fit into your chosen property's decor.
8. View the properties at different times of the day so that you're aware of natural lighting.
9. Find out about heating/air conditioning.
10.Always ensure your chosen property is in a suitable condition before signing the lease.
THE RENTAL PROCESS
STAND OUT FROM OTHER APPLICANTS
It's likely that you will not be the only prospective tenant, so it's important to stand out from the crowd. Make an impression by showing up at an inspection promptly and well presented, and take the time to connect with the property manager. Remember, you have to prove to the property manager that you're the right tenant for the property.
GATHER ALL YOUR APPLICATION INFORMATION EARLY
Show property managers that you're prepared and serious by having all application information easily to hand and ready to fill in an Online Tenancy Application. Gather your work history, previous places of residence and scan requested references and bank statements as required.
UNDERSTANDING YOUR TENANCY AGREEMENT
Congratulations! With your application approved, you now need to sign a 'lease', or Residential Tenancy Agreement. This legal agreement includes all the information relating to your lease such as the property address, agreed rent, bond amount, tenancy dates, notice periods, inclusions, responsibilities of each party and so on. Never sign a blank document, and seek advice if you don't understand something.
INGOING CONDITION REPORT
Once you've signed the Tenancy Agreement and paid your bond, you'll be given an Ingoing Condition Report. Check this report carefully and immediately as it records the property's condition. Let the property manager know if there are any discrepancies.
RIGHTS AND RESPONSIBILITIES
Both tenants and their landlords have rights and responsibilities and you should always be aware of your obligations before renting a property. Each Australian state has its regulations regarding lease/tenancy agreements. Visit your particular state or territory's Fair Trading or Consumer Affairs websites for more information on our rights and obligations.
A brief summary of your obligations as a tenant;
Pay your rent on time
Care for the property and keep it clean
Avoid damaging the property and report the need for any repairs or maintenance
Seek permission from the landlord before making any alterations
Don't use the property for any illegal activities
Don't remove or change any of the security locks without your landlord's permission
Respect the privacy of your neighbours and don't be a nuisance
Provide the landlord with correct written notice when vacating.
A brief summary of your landlord's obligations;
Guarantee the property's structure and exterior are fit to live in and in good repair
Ensure doors have adequate locks and windows are secure
Ensure services such as gas, electricity and heating are working
If there are landlord-owned appliances, the landlord must safely maintain them
Deal with issues that may affect health such as rising damp.
Importantly, always ensure your chosen property is in a suitable condition before signing the lease.
Our property management team is located at 77 – 79 Erskineville Road, Erskineville, NSW 2043