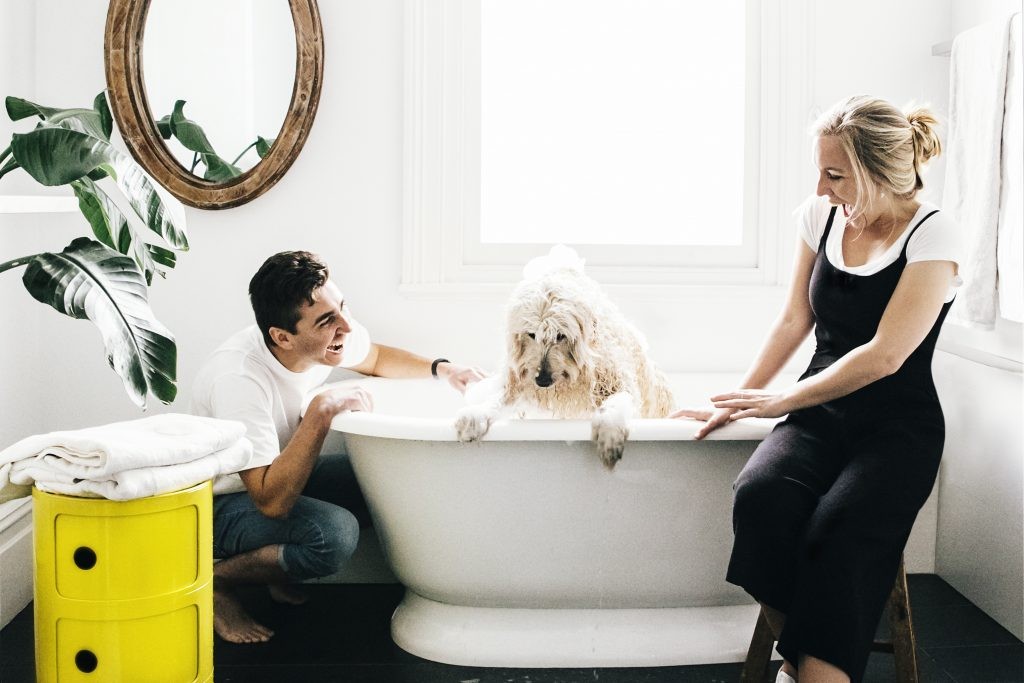 Expect unrivalled personal and expert attention from Ray White Erskineville | Alexandria | Surry Hills backed by the power of Australia's premier real estate brand.
Powerful brand
Your property will have the full marketing backing of Australasia's premier real estate brand.
Ray White is the most 'Googled' real estate brand in Australia.
Our on-the-ground expertise in China gives you a vital advantage when it comes to marketing your property to Australian-born and expat Chinese buyers and investors. Our local experts have a deep understanding of buyers' needs and every nuance of the processes involved in a potential transaction. Through our Ray White offices in China, we promote your property on China's main real estate website juwai.com.
Ray White is also one of the most searched agencies on realestate.com.au and domain.com.au, ensuring your listing is at the forefront of search engine results.
Double the exposure
With two offices working in tandem on your behalf (Ray White Erskineville and Ray White Surry Hills), you have a greater chance of finding the right buyer at the right price.
Our combined database of more than 25,000 active and qualified buyers captures unparalleled buyer reach across the Inner City and Inner West.
Local expertise
Your property will come under the care of one of Ray White's premier and most awarded residential sales teams in its network of over 1,000 offices across Australasia.
Local experience and knowledge developed over 20 years in the market relevant to your street, suburb and surrounding areas.
Ray White's #3 Sales Office in NSW and part of Australasia's super group – Ray White
Elite sales executives
The sale of your property will be personally looked after by a Ray White Elite Performer and a team of associates, ensuring outstanding service and results.
Our Directors and their teams commit to taking care of you and securing you a the best prices possible for your property because they know your testimonial matters to the future of the business
Annual Sales in excess of $500M and over $1.0B in properties under management
Skilled negotiators
Regardless of the market conditions, our Inner City Group consistently achieves above average auction clearance rates in residential real estate.
It is a testament to our relationships with potential buyers and the strength of our active buyer lists that we have an exceptional track record in negotiating private treaty sales in outstanding timeframes.
Compelling marketing exposure
We promote your property on our Ray White International website as well as LCD screens across Sydney, providing outstanding exposure.
We create a unique website for your property, which we can translate into different languages.
We produce a professional video of your home – a proven marketing tool to grab the hearts of many buyers and expats looking to purchase in Australia.
Your property will enjoy exposure across our extensive social media network, extending buyer reach.
Simple process
We offer a complete solution to potential buyers, including options for home loans, insurance, property leasing and relocation specialists.
Award-winning auctioneer
Our in-house auctioneer, James Keenan, is recognised as the finest auctioneer in the industry, achieving exceptional property outcomes.
Moving forward
Now that you have taken some time to learn about our business we would like you to consider why Ray White should sell your home.
1. Meet your agent and discuss your property in more detail
2. Agree on the timing, method of sale, pricing, marketing program and presentation that best suits your personal needs
3. Sign agency agreement, inform solicitor to prepare contract for sale and prepare property for marketing
Your agent will assist and co-ordinate every aspect of your property sale. We look forward to celebrating a great result with you and are here to help you every step of the way forward.